Tours
On weekends, we have free guided visits of our ongoing exhibitions for individuals and groups alike. These tours are for everybody and discuss the exhibition's themes by highlighting artworks and selected artists' practices, their context, and the possible connections with local concerns. You do not need to be a contemporary art expert to join our visits.
All tours start at the 315 Maujer entrance, are free, and last between 30-45 minutes. You don't need to make a reservation. The tours in English begin at 4pm, and at 3pm in Spanish.
For our younger audiences, ages 7-18, we host guided youth group visits in both English and Spanish. These visits provide an in-depth view of the exhibitions and artists, their contexts, and materials and engage the group through inquiry-based learning activities that involve personal interpretation as well as creative exercises.

During these visits, we work with Learning Resources with activities developed together with artists, educators, and community organizers that explore further connections with the art on view, the visitors' own experiences, and the wider community.
Tours for schools and younger audiences are free and can be scheduled on Thursdays and Fridays 10am-6pm.
Our Learning Resources offer activities that support younger audiences to explore some of the exhibition's key concepts and ideas.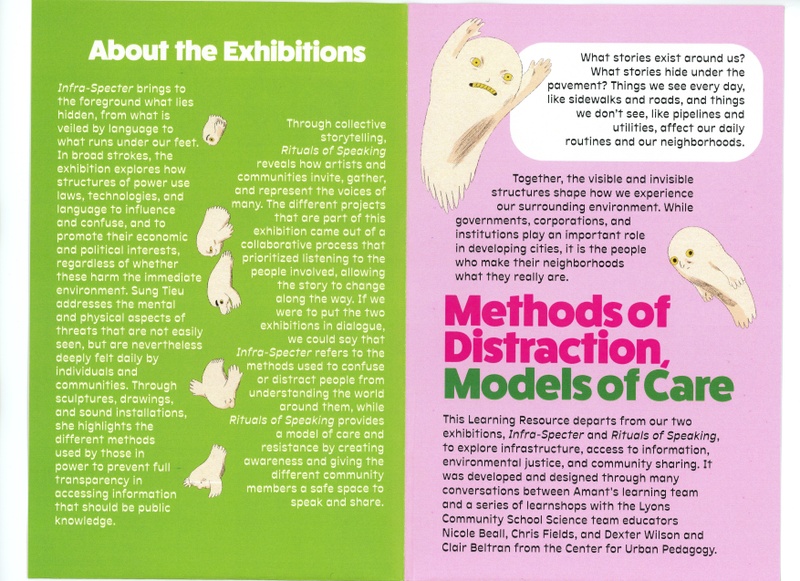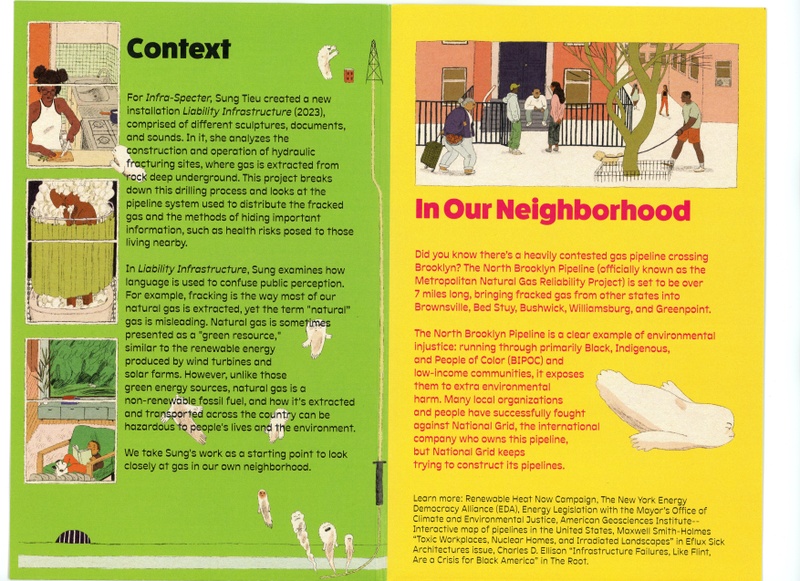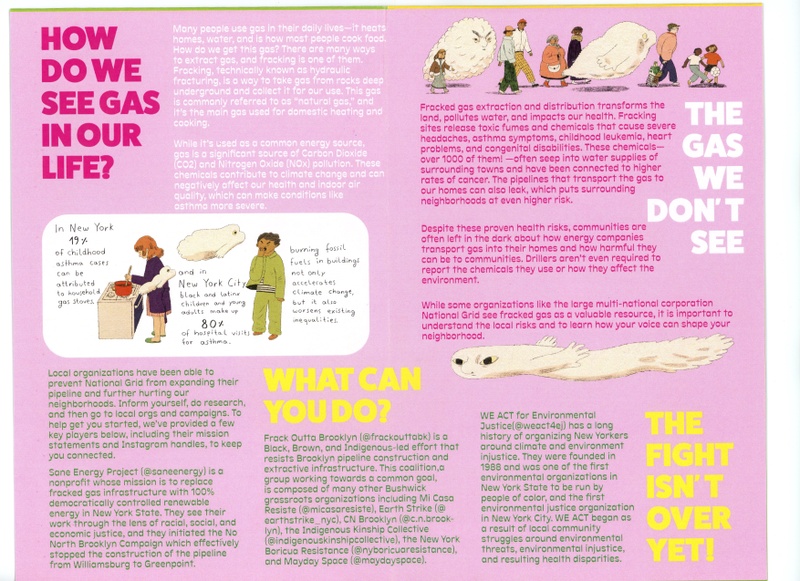 Guides
We offer select narrative audio guides to our exhibitions that can be perused remotely to prepare for your visit or in the galleries. These guides are hosted on the Bloomberg Connects app, which also contains useful information about public events and past exhibitions.
Scan the QR code at the entrance desks to download the application.