Natalia Lassalle-Morillo
En Parábola: Conversations
on Tragedy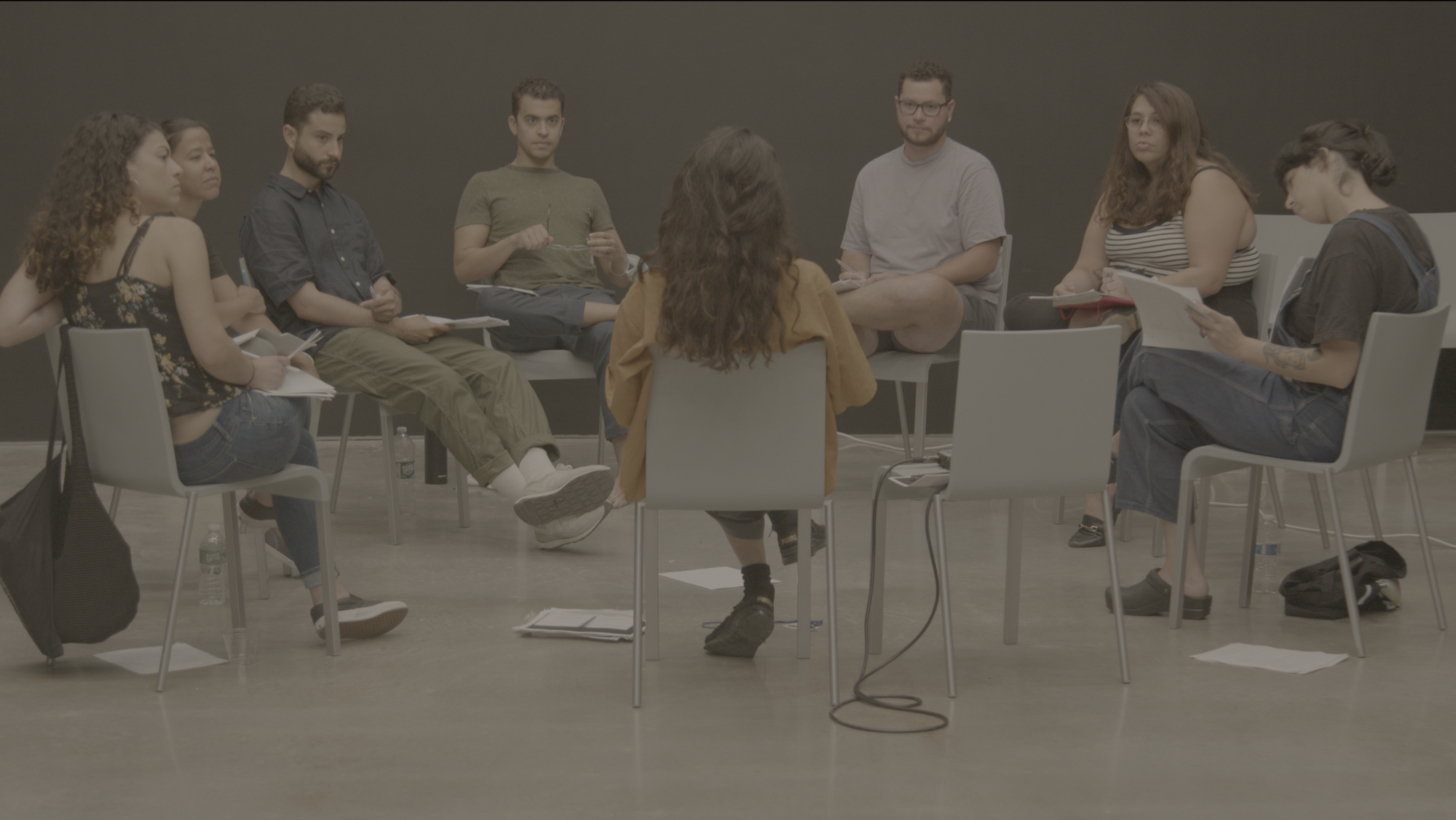 Inspired by the original tragedy as a forum for communal catharsis, En Parábola unfolds through extended periods of rehearsal and speculative filmmaking. The cast combines folks who reside on the archipelago with members of New York City's Puerto Rican community, displaced in continuous, cascading waves of migration over the last 100 years. Through a collaborative rescripting of collective memory, history, and reimagination of place, En Párabola envisions sovereignty and decolonization beyond intellectual discourse, as transformative processes that include our memory, bodies, collective ghosts, and all that is intangible and ungraspable.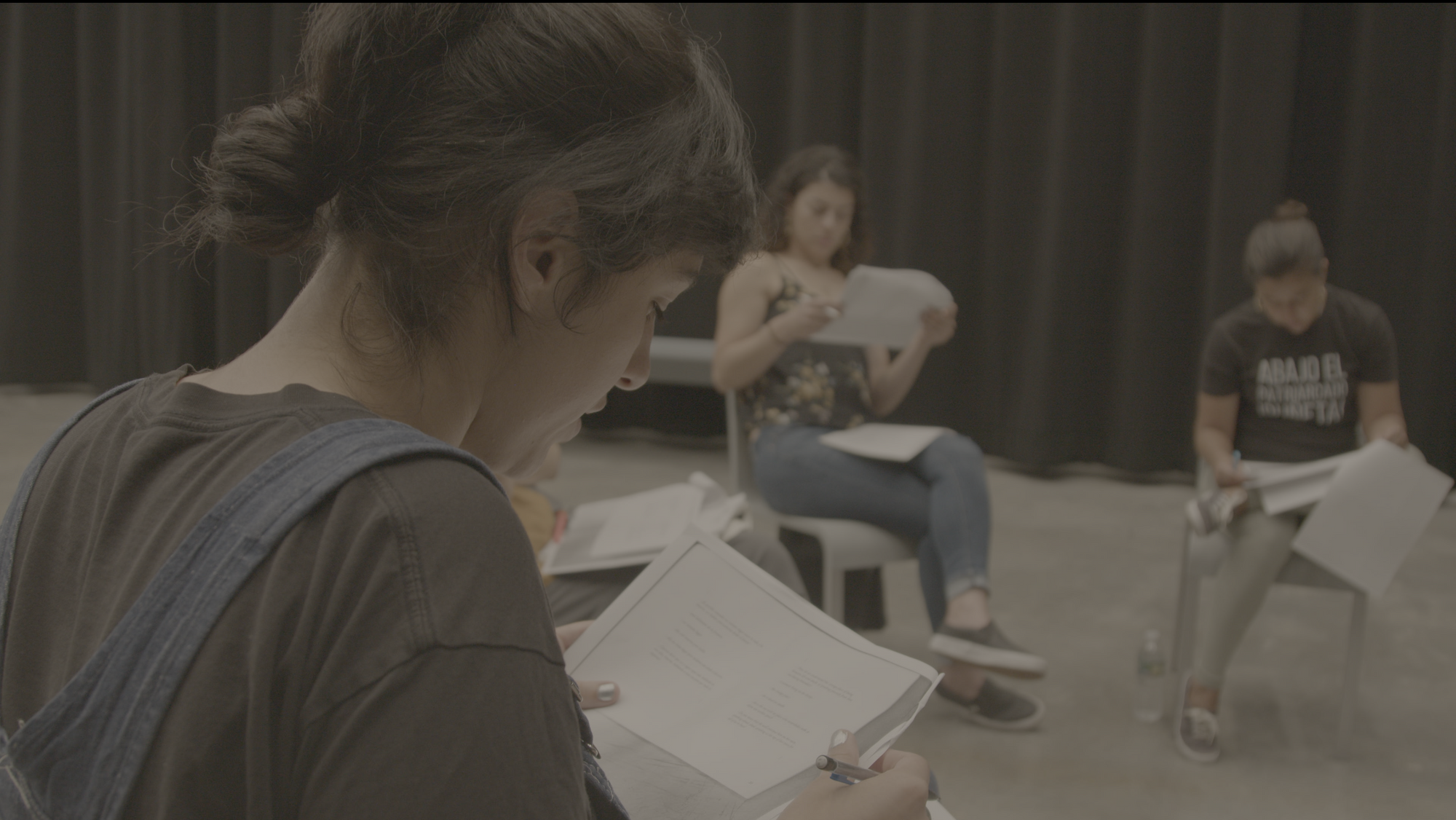 En Parábola is part of Rituals of Speaking, a film-led series that explores how artists represent the voices of others through collective storytelling.
Images: En Parábola, rehearsal stills (2022).
About the Artist
Natalia Lassalle-Morillo is a theater director, filmmaker, performer, visual artist, and educator whose work reconstructs history through a transdisciplinary approach to research, form, and narrative. Melding theatrical performance, intuitive experimental ethnography, and collaborations with non-trained performers, Natalia's practice centers on excavating imagined and archived history. She decentralizes canonical narratives through embodied reenactments and challenges the priority of written history by foregrounding the creation of new mythologies.
Natalia earned an MFA in Theater Directing from CalArts and a BFA in Drama from the Experimental Theater Wing at NYU's Tisch School of the Arts. Her work is part of the KADIST collection, and has been presented at the Museum of Contemporary Photography in Chicago, TEA Tenerife Espacio de las Artes (Santa Cruz), SeMA (Seoul), MOD Theater (CalArts, Los Angeles), and the USF Contemporary Art Museum (Tampa), among others. Natalia was born in Río Piedras, Puerto Rico, and is currently based between San Juan, Puerto Rico, and New York City.
Series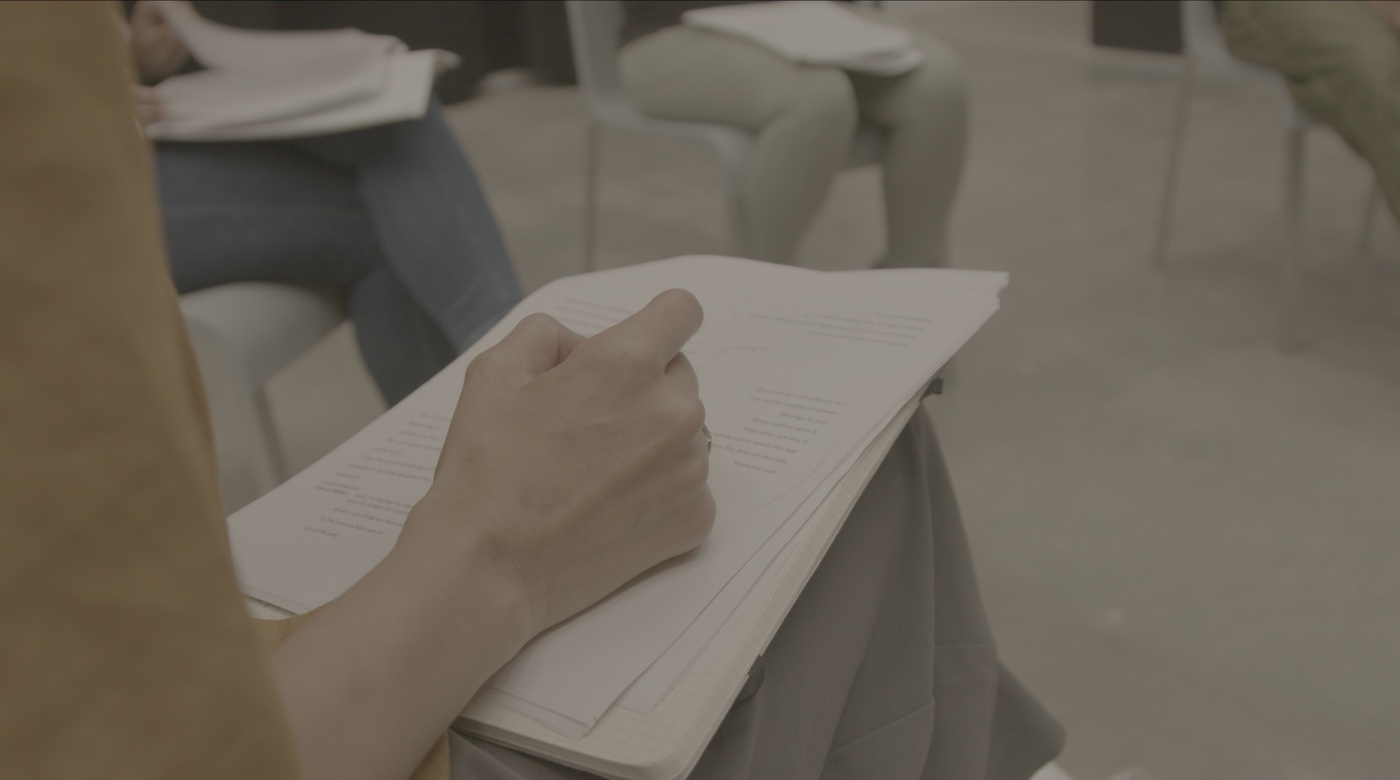 Rituals of Speaking
Rituals of Speaking is a film-led series that explores how artists represent the voices of others through collective storytelling.
Explore Rituals of Speaking →
Study Line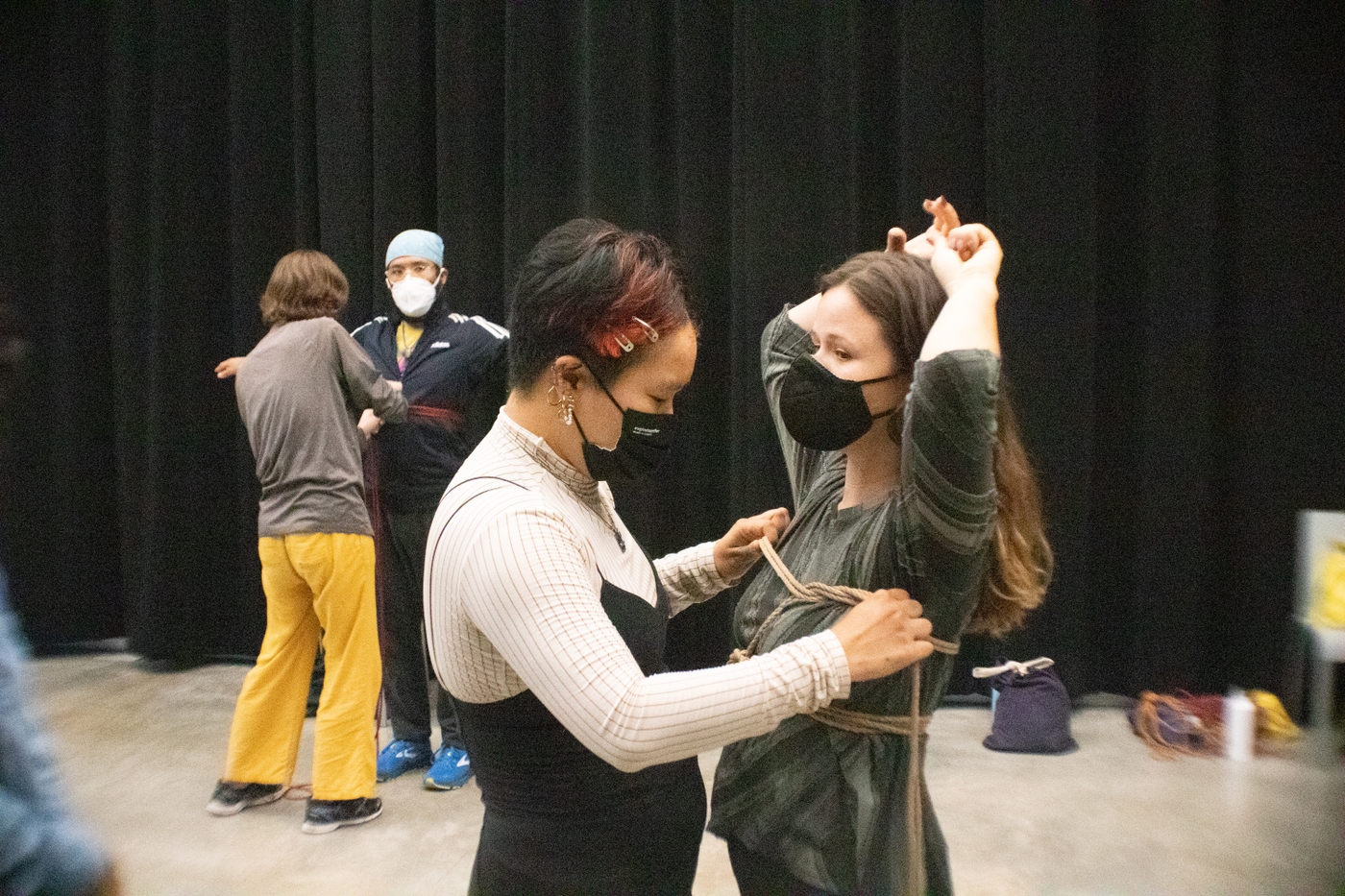 Love Expanded Love Extended
Our Study Lines are the connective tissue between our events, collaborations with artists, publications, and our conversations with our community. We pursue open-ended insights that challenge understandings of art, art-making, and art's impact in the world at large. We currently focus on Hearing Voices and Love Expanded Love Extended.
Explore Love Expanded Love Extended →